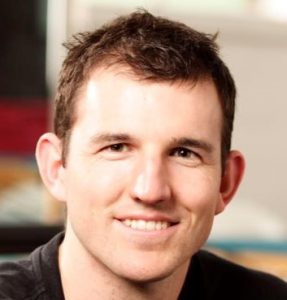 Availability/Bookings.....
Jan
Feb
Mar
Apr
May
Jun
Jul
Aug
Sep
Oct
Nov
Dec
Rates.....
Session rates with Bruce:
Studio Pilates Single: $55
Studio Pilates 10-Pack $450
Studio Pilates 20-Pack $860
Studio Pilates 30-Pack $1,230
Private Studio Pilates 1:1 / Initial Consultation $100
Private Studio Pilates 1:1 10-Pack $950
Payments.....

Option 1:
Studio Pilates Single
$55
Option 2:
Studio Pilates 10-Pack
$450
Option 3:
Studio Pilates 20-Pack
$860
Option 4:
Studio Pilates 30-Pack
$1,230
Option 5:
Private Studio Pilates 1:1 / Initial Consultation
$100
Option 6:
Private Studio Pilates 1:1 10-Pack
$950


Use the equivalent session and package price values as listed above.
Electronic Funds Transfer Details:
BSB: 013 338
Acct No: 464 422 164
Acct Name: Intentional Training Systems
Reference: Surname + Date (format dd-mm)
Contact.....
Contact Bruce by completing this form:
Bio.....
Bruce's keen love of sports and movement began at a young age. His interests led him to a sports science program at RMIT Melbourne, and he graduated with a Bachelor of Science in Human Movement in 1997. He then traveled to the UK in 1999 and trained in Pilates with Body Control Pilates UK (BCP-UK). He went on to work in the BCP-UK central London studio alongside some of their most experienced training teachers.
Bruce's enthusiasm for Pilates led him to train with teachers from around the world, including Siri Dharma from Los Angeles and Michael Miller from Colorado. In 2002, Bruce began to study with world-renowned movement and imagery expert Eric Franklin. Bruce went on to complete the full Franklin Method certification, and was the pioneer Franklin Method® Educator in Australia.
In 2003 Bruce was invited to manage the first BCP-UK studio in Scotland, where he worked with members of UK rock band Radiohead and members of the cast of Disney's Beauty and the Beast.
Bruce met Megan Steers when they were both working in the Body Control Pilates London studio. They discovered that they shared a common approach to Pilates, and their passion led them to open the Balance & Control Pilates Studio in Melbourne in 2004. Balance & Control is recognised as a collective of dedicated Pilates professionals who each share a passion for movement, exercise, and rehabilitation.
Bruce served as consultant Strength Coach to the Australian Ballet School from 2005-2011. He has trained a number of well-known athletes and performers here in Australia, including Principal Artist with the Australian Ballet Madeleine Eastoe, Essendon Football Club players James Hird, Andrew Welsh, and Jason Johnson, Olympic athletes Lauren Hewitt and Krystal Weir, model Megan Gale, Australian Netballers Sharelle McMahon and Julie Corletto, and professional basketballer Daryl Corletto.
While Bruce has played a wide range of sport including tennis, cricket, baseball, and athletics, his main achievements have been in Australian Rules Football. He was vice-captain of the VFL Under 19 representative team in 1995, and played at this state level for 4 years in the Victoria Football League and the Western Australia Football League. Bruce trekked Peru's Inca Trail to Macchu Pichu in 2000, sailed a yacht across the Atlantic Ocean in 2001, and ran the 2002 London Marathon. He studied classical ballet for 6 years from his late 20's and performed in a handful of amateur productions. Bruce enjoys playing the piano, and is in constant awe of the joy and fulfillment of what being a dad to two gorgeous children brings.