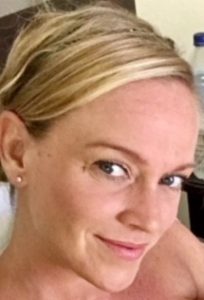 Availability/Bookings.....
Jan
Feb
Mar
Apr
May
Jun
Jul
Aug
Sep
Oct
Nov
Dec
Rates.....
Session rates with Alice:
Studio Pilates Single: $55
Studio Pilates 10-Pack $450
Studio Pilates 20-Pack $860
Studio Pilates 30-Pack $1,230
Private Studio Pilates 1:1 / Initial Consultation $100
Private Studio Pilates 1:1 10-Pack $950
Payments.....

Option 1:
Studio Pilates Single
$55
Option 2:
Studio Pilates 10-Pack
$450
Option 3:
Studio Pilates 20-Pack
$860
Option 4:
Studio Pilates 30-Pack
$1,230
Option 5:
Private Studio Pilates 1:1 / Initial Consultation
$100
Option 6:
Private Studio Pilates 1:1 10-Pack
$950

Use the equivalent session and package price values as listed above.
Electronic Funds Transfer Details:
BSB:
013 338
Acct No:
464 422 164
Acct Name:
Intentional Training Systems
Reference:
Surname + Date (format dd-mm)
Contact.....
Contact Alice by completing this form:
Bio.....
Clinical Pilates Instructor
Certificate III & IV fitness
Bachelor Dance Performing Arts
6 Year's study health science nutrition
Certificate IV Massage
Alice trained in classical ballet from the age of 3! After completing year 12, Alice's dream was to dance! And that she did. After completing her Bachelor of Performing Arts in 1995, Alice then began her career in dancing which traveled her all around the world. She could be seen on numerous TV shows & TV commercials, at corporate functions, fashion & music videos! Alice has backed up artists such as Kylie Minogue, Ricky Martin, Vanessa Amerossi, Jess Mauboy, Madison Avenue & Tina Arena, to make a few!
Alice's love for Pilates began after a knee injury lead her towards Pilates as part of her rehab. Discovering the potential of Pilates, she then completed her clinical Pilates certificate & was soon on the floor training clients ranging from sports injuries & rehab, dancers of all genres, elderly patience maintaining strength, pre & post natal & Alice is also very well know for her personalised style of Pilates for the super fit who want to sweat it out & go hard!!
Alice has dedicated the last 7.5 years of her life training elite athletes in sports medicine. Including injury prevention & rehabilitation from injury & surgery. Alice has trained junior & elite tennis players, the Melbourne & Brighton cricket club, Melbourne & Australian Hockey players, VFL & AFL football players, swimmers & many other sporting genres. Alice's knowledge in sports medicine is up there with the best!
Class times
Tuesday 7am, 8am & 9am
Saturday 10am
More classes will be scheduled at clients request.